I'm thrilled to welcome the arrival of blackberry season. These plump and juicy gems not only tantalise our taste buds but also offer a host of health benefits that make them a must-add to your summer menu. Let's explore the scientific evidence that highlights the remarkable health advantages of indulging in these seasonal delights.
Antioxidant Powerhouse: Blackberries are bursting with antioxidants, which play a crucial role in protecting our cells from oxidative stress and preventing chronic diseases. The presence of compounds like anthocyanins gives blackberries their deep hue and delivers potent antioxidant properties.
A study published in the « Journal of Agricultural and Food Chemistry » emphasised the significant antioxidant capacity of blackberries, attributing it to their rich anthocyanin content. These antioxidants have been associated with a reduced risk of chronic diseases like heart disease and cancer.
Heart Health Hero: Including blackberries in your diet can be heart-smart. Their fiber, potassium, and antioxidant content contribute to maintaining healthy blood pressure, reducing inflammation, and supporting overall cardiovascular function.
A study in the « Nutrition Research » journal discovered that regular consumption of blackberries was linked to improved blood pressure levels due to their anthocyanin content, which promotes healthy blood vessel function.
Gut-Friendly Fiber: Blackberries are a fantastic source of dietary fiber, which aids in digestion, promotes regular bowel movements, and supports a healthy gut microbiome. A healthy gut is crucial for overall well-being and disease prevention.
The « Nutrients » journal emphasized the role of dietary fiber in maintaining gut health and preventing gastrointestinal disorders, highlighting the importance of including fiber-rich foods like blackberries in your diet.
Cognitive Wellness: The antioxidants in blackberries help combat oxidative stress and inflammation in the brain, potentially supporting cognitive function.
A study published in « Molecular Nutrition & Food Research » reported that the anthocyanins present in blackberries have neuroprotective effects, suggesting a positive impact on cognitive function and a potential reduction in cognitive decline.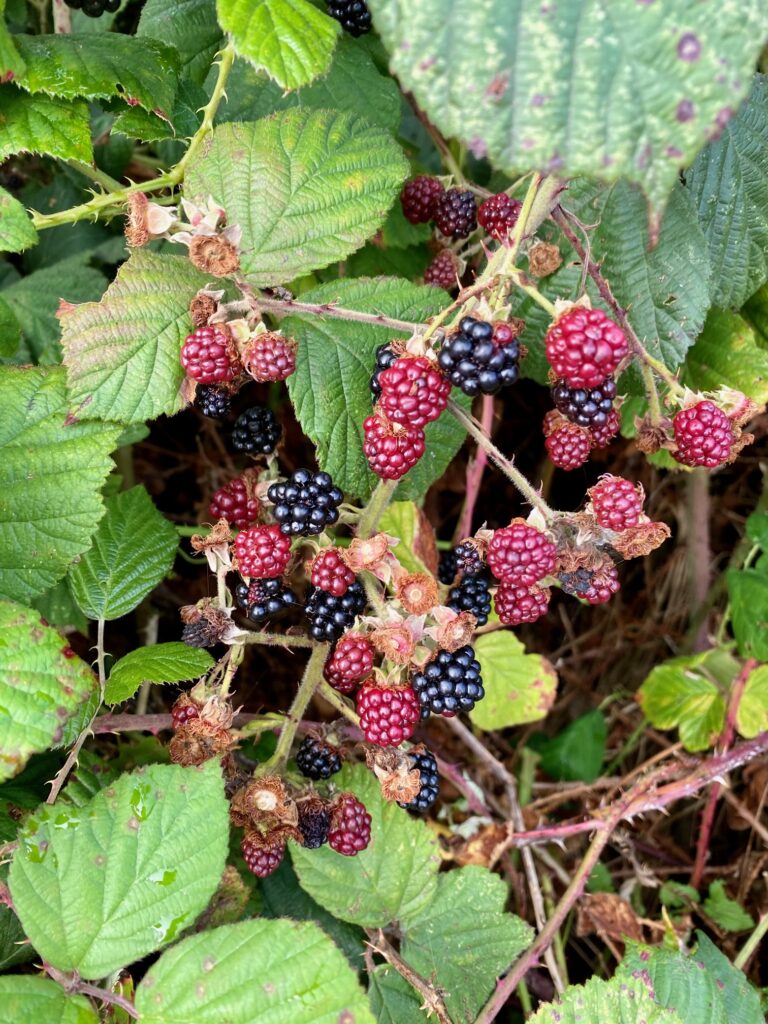 To conclude, embrace the bounty of blackberry season not only for their delectable taste but also for the wealth of health benefits they bring to the table. From their antioxidant prowess to their heart-protective qualities, gut-friendly fiber, and potential cognitive support, blackberries truly earn their status as a superfood. Incorporate these delicious berries into your meals, snacks, and desserts to savour the seasonal goodness while nurturing your well-being.