We usually eat bananas when they are yellow, that is when they start to ripe. Green bananas and yellow, ripe bananas have distinct health effects, that you may be interested to know.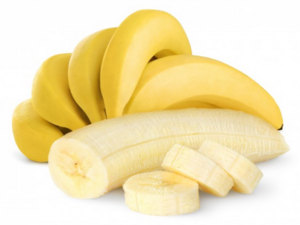 Green banana for your gut
Unripe, green banana have the highest proportion of resistant starch, a form of carbohydrate that acts like a fiber. Green bananas contain prebiotics beneficial to gut bacteria. Green bananas have a lower glycaemic index, which means it takes longer to digest and triggers a lower, slower increase in blood sugar.
The drawback: they can be harder to digest and cause bloating.
Anti-oxidant yellow banana
Riper bananas are easier to digest, the starch is more rapidly converted into glucose and released into the bloodstream. On the other hand, the riper the banana, the higher the anti-oxidant content.
The drawback: with time, the content in vitamins and minerals decrease, to minimise that, you can store bananas in the fridge.