Some of us may start to feel bored with winter food (me!), but look, the days are getting longer and here and there hide the first signs of Spring.
Plus, February is the peak season for delicious fruits and vegetables!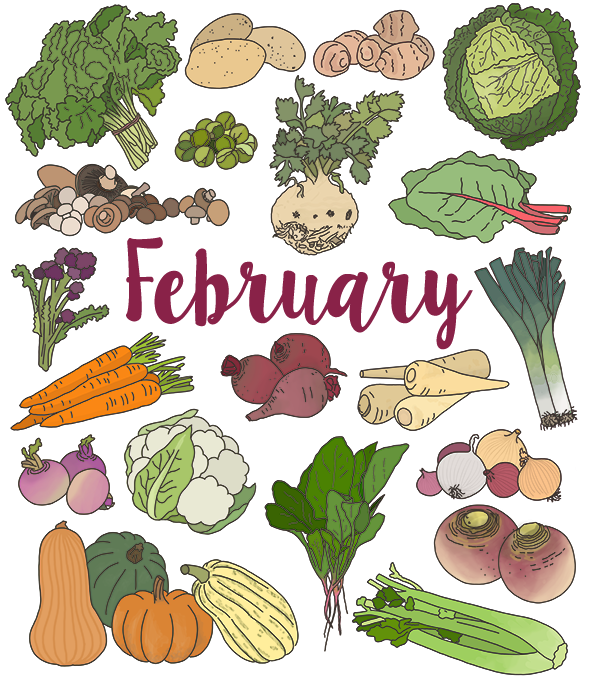 Vegetables
Brussel sprouts, cauliflower, celeriac, kale, leeks, parsnips, potatoes, shallots, swedes, turnips, wild mushrooms, cabbage, winter squash…
End of season: beetroot and celery
Beginning of season: rhubarb
Fruits
Apples, pears, clementines, lemon, oranges, kiwis, passion fruit, pomegranate
Fish and seafood
Haddock, mussels, oysters, salmon
Find out more
Angel Green is a not-for-profit social enterprise, providing organic vegetables directly from local farms to Islington and King's Cross residents and those working in the area.