It is estimated that nearly one third of food produced for human consumption is lost or wasted, with considerable environmental impacts, aggravating ecosystem damage.
Polyphenols in plants are particularly concentrated in leaf tissues, they aid in plant defense, against ultraviolet radiation or aggression by pathogens. They contribute to the bitterness, astringency, colour, flavour, odour and oxidative stability. The more colourful a plant is, the more polyphenols it contains.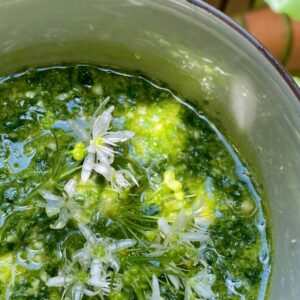 A small change in your cooking habits can help decrease your food waste and increase your polyphenol intake. Because they are part of a plant defence system, polyphenols are concentrated in outer leaves or stalks, so don't throw them away.
Here are a few ideas to increase your polyphenol intake and reduce waste:
eat the out leaves of salads,
roast the cauliflower leaves,
use carrot leaves, courgette stems, leftover herbs and greens to make pesto,
sautée beetroot leaves with EVOO, garlic and chili,
use grated broccoli stems in fried rice, pasta sauce, soups…