Our breakfast habits have changed lately: we have porridge more often (after 6 years living in England, this seems a natural evolution, does it not?) with tea or herbal tea instead of the traditional hot chocolate and buttered toasted baguette.
The lockdown is the opportunity to try different things, and perhaps give in to some of the latest trends. So this week, my daughter and I prepared a granola, which turned out so much better that what we had ever eaten. Actually, I had it for dinner after we made it!

It is very easy to do and a chance to practice measurements and calculations, if you work out your nutrition facts.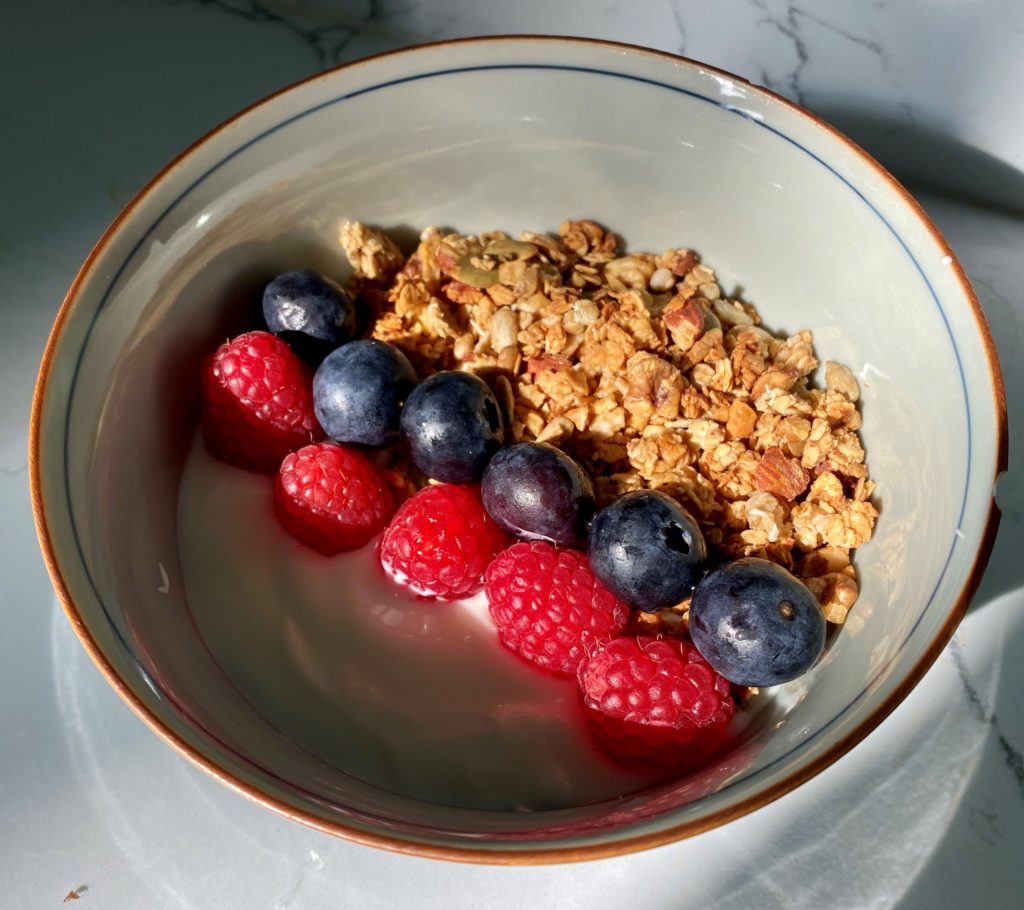 Ingredients
250-300g oats
150-200g roughly chopped nuts and seeds: we used pumpkin seeds, almonds, walnuts, hazelnuts, pecan nuts, sunflower seeds…
20g coconut flakes or shavings
2 tablespoons unrefined oil
2 tablespoons honey
2 tablespoons maple syrup
50ml apple juice
a pinch of salt (though I think we forgot)

You can also add:
« warm » spices such as cinnamon, nutmeg, all spices, ground ginger etc. We didn't use any and it was delicious
vanilla extract
citrus zest
oat or wheat bran
chocolate chips
dried fruits: sultanas, cranberries, prunes, dates, blueberries, mango….
Method
Cover a large roasting tray with parchment paper, start the oven gas mark 5-6 (150 degrees).
Combine well all ingredients except dried fruits and chocolate. Spread on the tray, bake until golden, stirring every 10 minutes. It took us slightly more than 20 minutes.
Let cool, add the dried fruits and/or chocolate.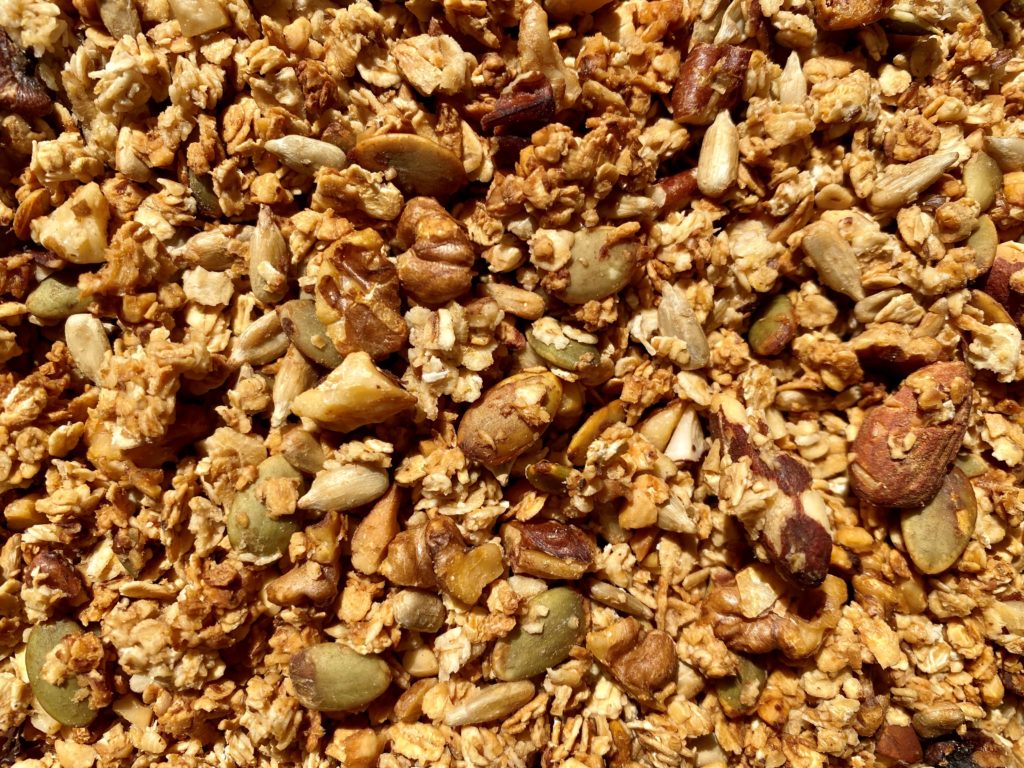 Your granola can be stored a couple of weeks in an airtight container.

We made the most simple version, which we really enjoy with different fresh fruits and kefir or yogurt.
ENJOY!