A few definitions
Probiotics are « live microorganisms which when administered in adequate amounts confer a health benefit on the host », according to the FAO.
Probiotics supplements and additives contain a single or a mix of strains, the most commonly used being lactobacilles.
Prebiotics are nutrients that are degraded by gut microbiota. They feed the intestinal microbiota, and their degradation products are short-chain fatty acids that are released into blood circulation, consequently, affecting not only the gastrointestinal tracts but also distant organs.
Prebiotics are mostly fibers (for example inulin, pectin), which stimulate the growth and/or activity of gut bacteria. Prebiotics are present in natural products, but they may also be added to food.
Put simply, probiotics are live bacteria, and prebiotics are their preferred food.
Synbiotics are synergistic combinations of pro- and prebiotics.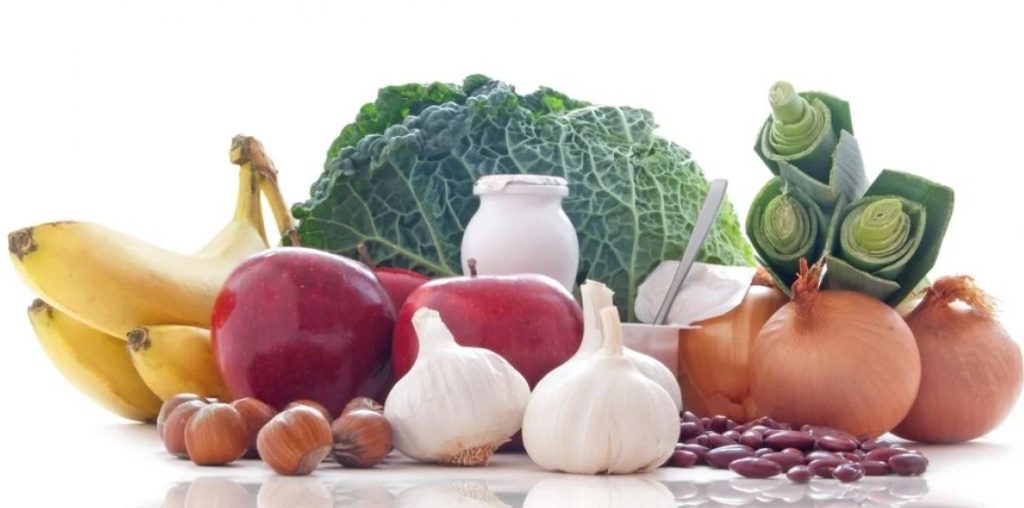 What is the mechanism of action of probiotics and probiotics ?
Firstly, by promoting the growth of gut bacteria, probiotics contribute to the normal function of the organism. This effect is interesting to restore the microbiote after an antibiotic therapy. Secondly, probiotics could inhibit the development of pathogenic bacteria responsible for food poisoning.
Probiotics microorganisms not only naturally produce B group vitamins, they improve the absorption of other vitamin and mineral compounds and contribute to proper immune function.
Eventually, probiotics may be able to produce enzymes and show antibiotic, anti-cancerogenic, and immunosuppressive properties.
Prebiotics affect the composition of the intestinal microbiota and its metabolic activity. By doing so, they modulate lipid metabolism and the immune system, increase calcium absorption, and impact the bowel function, which confers a health benefit on the host.
Probiotics are essentially active in the small and large intestine, while the effect of prebiotics is observed mainly in the large intestine. Associating selected probiotics and prebiotics in the form of synbiotics may therefore enhance these effects.
Health benefits
Probiotics, probiotics and synbiotics have systemic effects on the host's health metabolism and immune system. A recent review presents some of these benefits, which I list here.
increased satiety, which could help weight loss
anti-inflammatory and modulation of the immune system
increased absorption of minerals (bioavailability)
regulation of transit
improved gut health
prevention of cardio-vascular diseases
Food products rich in prebiotics and probiotics
Prebiotics are naturally occurring in fibre-rich foods such as: artichoke, asparagus, jerusalem artichoke, garlic, onion, leek, oats, kiwis, citrus fruits.
Probiotics are found in fermented foods such as: yogurt, kefir, kombucha, sauerkraut, pickles, miso, tempeh, kimchi, sourdough bread and blue cheeses.